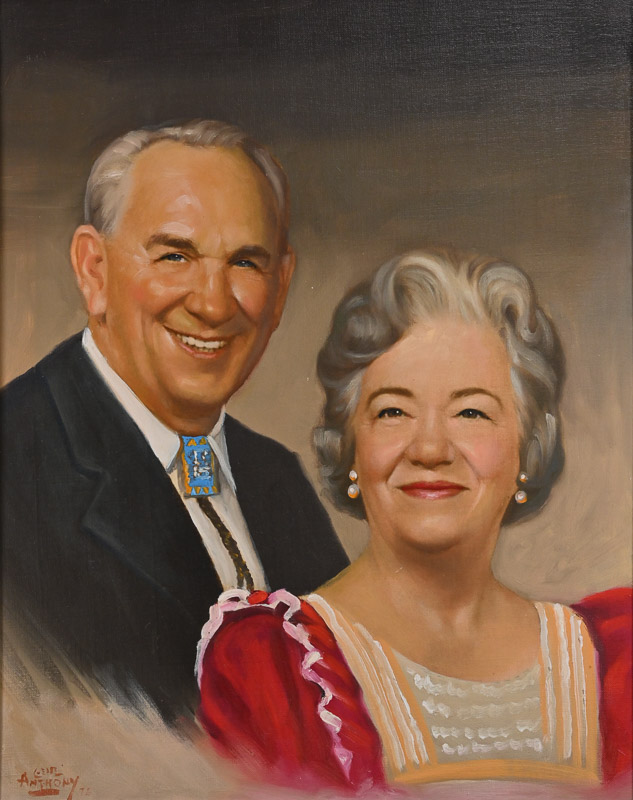 Manning and Nita Smith, 1971
Bob Osgood's text as it appeared in
Sets in Order / Square Dancing magazine
Manning and Nita Smith
More than twenty-five years of devotion and dedication in bringing the joys of dancing to countless numbers is the record held by Manning and Nita Smith. We are pleased to salute them this month and add their Gene Anthony portrait to the Sets in Order American Square Dance Society's Hall of Fame.
A physics and math major, former All-American football player and coach, Manning Smith's hobby for many years was dancing. Nita was a physical education teacher and started dancing about the same time she started walking. This activity, square dancing and round dancing, has been fortunate that a couple such as the Smiths has been one of its guiding lights.
(Square Dancing, July, 1971)
Interview with Bob Brundage